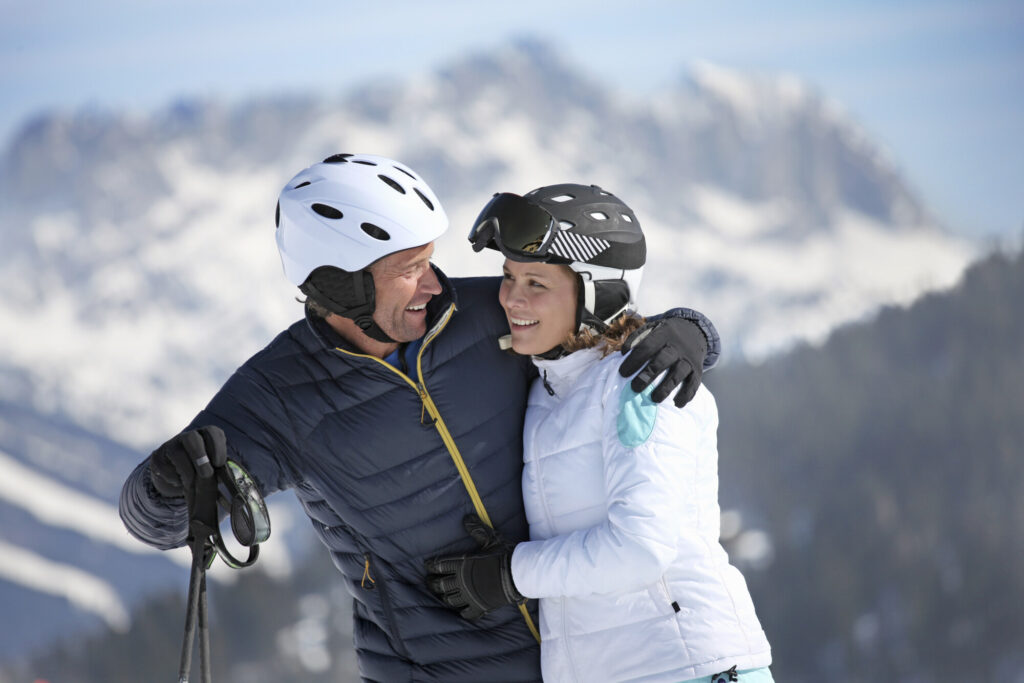 Are you planning a Colorado vacation for the upcoming winter?
If so, you're not alone. After all, there are plenty of places to visit in Summit County where you can make memories that will last a lifetime. But if this is your first visit to the high country, you might need a bit of help deciding what to do once you arrive.
Fortunately, this article can help. Here we take a look at some of the best things to do in Summit County Colorado throughout the year. Keep reading to learn how to take your upcoming family vacation to the next level.
1. Skiing and Snowboarding
When it comes to spending time in Summit County, it's really hard to beat the fun of the area's biggest attraction: white gold.
That's right, millions of people make the trek to Colorado every year to enjoy world-class skiing. After all, Summit Country offers some of the best ski resorts on the planet, including Keystone, Copper Mountain, and Arapahoe Basin.
The key to having the best possible time skiing in Summit County is to make Norski Sports your first stop so you can rent skis or rent snowboards before heading out in search of deep powder and epic bumps.
2. Mountain Biking
The great thing about mountain biking in Summit County is the fact that you can enjoy this sport any season of the year. That's because fat tires make it possible to ride on just about any surface, from asphalt to snow to dirt.
Mountain bikes are also the perfect way to get around in the mountains, plus they are environmentally friendly. So you'll be helping keep the planet clean, reduce noise pollution, and get in great shape at the same time.
When you're ready to start pedaling around the high country, talk to the mountain biking experts at Norski Sports to find the perfect bike for your next outdoor adventure.
3. Hiking
Here is another awesome outdoor activity that is ideal for any month of the year. When you're looking for places to visit in Summit County, getting there on foot is half the fun.
It's no secret that Summit County sightseeing provides some of the most epic scenery in the state, yet only a small part of it is accessible in your car. That's when you know it's time to lace up your hiking boots and hit the trail. Plus, hiking is a free activity that you can enjoy on any budget.
Hiking is a great way to see the Rockies whether you plan to explore the mountains alone or with family or friends. The key is to invest in a comfortable pair of hiking boots, make sure you stay hydrated, and check the local forecast before heading out for the day. P
4. Shopping
Are you in the mood to do some serious shopping? If so, then Summit County will definitely keep you busy throughout the year. That's because every ski town in the county offers a ton of stores and shops to choose from.
You can find everything from T-shirts to high-end fashion and everything in between.
Looking for handmade jewelry? You'll be able to find what you're looking for in Summit County. How about fabulous artwork? Well, you're in luck, we have some of the best artists in the country.
The only two things you need for a successful shopping trip in Summit County are time and some walking-around money.
5. Bar Hopping
Ready to get your drink on? Colorado is home to some of the best microbreweries found anywhere. That's why the beer in Summit County is so good.
After a long day on the slopes or browsing the shops in town, it's time to unwind in our local bars. In fact, you should plan to make a day of it. Exploring the bars of Summit County is the perfect way to discover new IPAs and other types of draft beers while meeting new people and soaking up the best live music around.
6. Snowshoeing
There's more to do in the snow than just skiing. When you're itching to head off into the mountains on foot, strap on a pair of snowshoes to help make the trek through the wilderness far less exhausting and a lot more fun.
7. Sleigh Rides
And when you want to relax while enjoying the beauty of Summit County, it's hard to beat a good old-fashioned sleigh ride. This is a great way to enjoy the atmosphere of the mountains without breaking a sweat.
8. Fine Dining
Everyone loves great food. The biggest problem with eating in Summit Country is deciding what to eat first. After all, you can find anything from the ultimate burger to a killer steak to the best sushi you've ever tasted. Just make sure to plan ahead so that you won't miss out on anything.
9. Ski Lifts
Most people associate ski lifts with skiing, and for good reason. But keep in mind that you don't have to shred powder to enjoy a ride up the mountain in a ski lift. There's no better way to enjoy the beauty of Summit County than to take a round trip in the comfort and safety of hundreds of lifts located throughout the county.
A Guide to Things to Do in Summit County, Colorado
No matter if this is your first trip to Colorado or the hundredth, there's never a shortage of awesome activities to keep you busy every month of the year. Fortunately, this guide to things to do in Summit County will ensure that this year's vacation is the best ever.
Please contact us today to learn how the professionals at Norski Sports can help get you fully outfitted for any Summit County adventure.