It's estimated that there are around 10 to 12 million skiers and snowboarders in the US. It's also estimated that 8 million snowboarders spend less than 9 days on the slopes each season.
Snowboarding has continued to be a popular outdoor activity that people enjoy. If you plan on snowboarding, you will need to start choosing a snowboard to rent if you don't own one.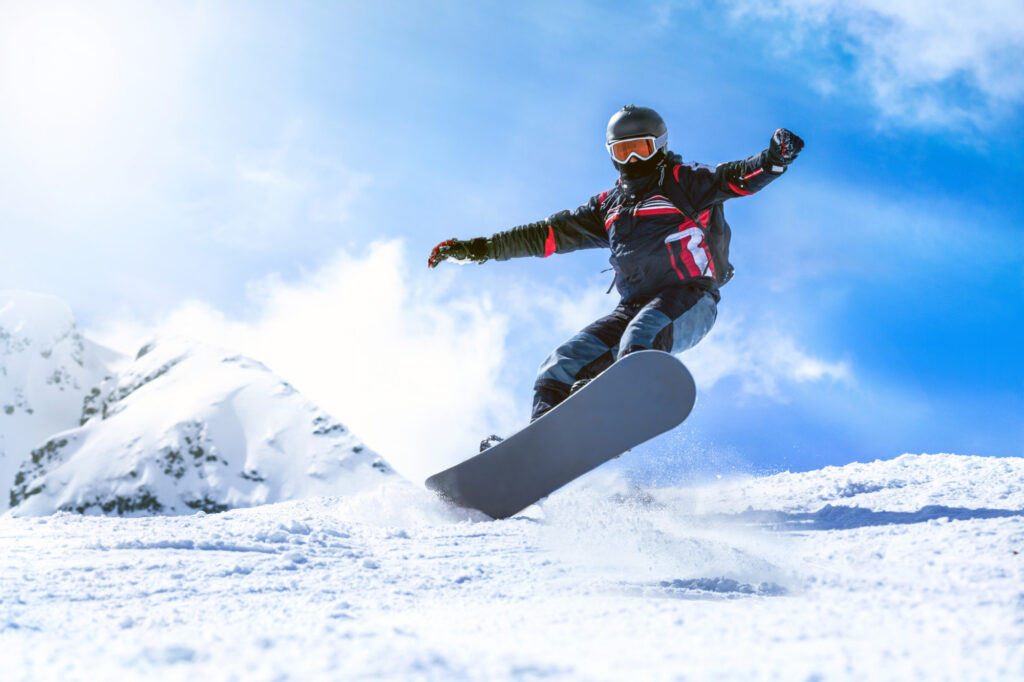 This is a great option if you are going to be snowboarding or taking lessons. A big part of this sport is picking the right snowboard for your needs.
Keep reading to find out what steps you should take when choosing a snowboard.
Types of Snowboards
Something that you need to keep in mind is the different types of snowboards. One common style is an all-mountain snowboard.
This is a snowboard that can handle a little bit of everything and all kinds of conditions. It is also a great option whether you are a beginner or have snowboarding experience.
Another common option is a freestyle snowboard that is a bit more unique. This snowboard can handle things like hitting jumps or rails in a park and allows for easy ride switching.
It has a softer flex and is considered easy to control. Another option is a free ride board designed for technical on-the-snow situations.
This board has a relatively aggressive design that can handle steep terrain, with a design best for those with experience. Powder boards are another option that provides a surf-like experience.
Powder boards are wider and ideal for steep snowboarding. Beginners, intermediates, and experts can all enjoy this versatile board.
If you aren't sure about the board you need, you can always ask for help. If you are taking snowboarding lessons, you can also ask your instructor what snowboard they recommend you get.
Snowboard Length
One of the most important parts of choosing a snowboard is picking the right links. There are many different snowboard lengths that impact how the board performs when snowboarding.
The links you choose should depend on your height and your snowboarding abilities. One way of estimating this is standing the board up straight to see if it comes up to your mouth.
The shortest your snowboard should be is coming up to your chin, but it can go up to your nose as well. If you are choosing a snorkel board online, you can always measure yourself for reference.
The benefit of long snowboards is that they allow you to go faster. Most experts prefer a longer length so that they have more surface coverage and speed abilities.
Beginners or intermediate should go for shorter boards since they are lighter. They are easier to maneuver and help you to have more control over how fast you go.
After a few snowboarding trips, you will have a better idea of what length you prefer snowboarding with.
Profile and Shape
The shape of snowboards is also something that should influence your decision. The shape and the profile indicate what types of situations the snowboard is best for.
For instance, a twin shape is a symmetrical board on the tip and tail. It provides predictable performance in a variety of snowboard situations.
Directional shapes are often preferred for riders looking for high speeds. These are also ideal for big mountain terrain where you need to have more control.
There are even directional twin shapes that give you the best of both worlds. The profile of the board is the shape or the band that you see from the side.
A banana-like shape with a rounded tip and tail is ideal when riding powder or at the park. Cambered boards provide an elevated band that allows experienced riders to gain more speed.
If you are a beginner, it is best to stick with a simple shape and profile until you gain experience.
Snowboard Flexibility
Comparing snowboard flexibility is another important aspect of choosing a snowboard. Beginners should usually gravitate toward softer flex boards that provide more control.
These boards respond quickly and handle most snowboarding situations as well. A stiffer flex board provides extra bite and control and high-quality riding performance.
These boards are ideal for advanced riders as they handle most trains and conditions. The flex of snowboards is often measured on a scale of 1 to 10.
All-mountain boards have a flexibility of around five or six. This is an ideal flex level for the majority of snowboarders, whether they be beginners or advanced riders.
Keep in mind that you will not usually find a softer flex than a rating of three. You also won't usually find stiffer boards with a rating over seven; these kinds of options are very rare.
Your Snowboarding Plans
Choosing a snowboard should also depend on your situation. This includes your level of experience and how comfortable you feel riding on the slopes.
If you are going on a snowboarding trip, you have a bit more flexibility with your options. If you are going to be having snowboarding lessons, you may want to see what your instructor recommends.
You want to choose a length and type of snowboard depending on the terrain you will be on. In most cases, a versatile board is a better option so that you can enjoy it no matter where you are snowboarding.
Choosing a Snowboard
The process of choosing a snowboard should include looking at certain details. There are a variety of snowboard types and features that impact how it performs.
Do you want to rent a high-quality snowboard? Contact us today at Norski Sport Rentals. for high-quality snowboard options.