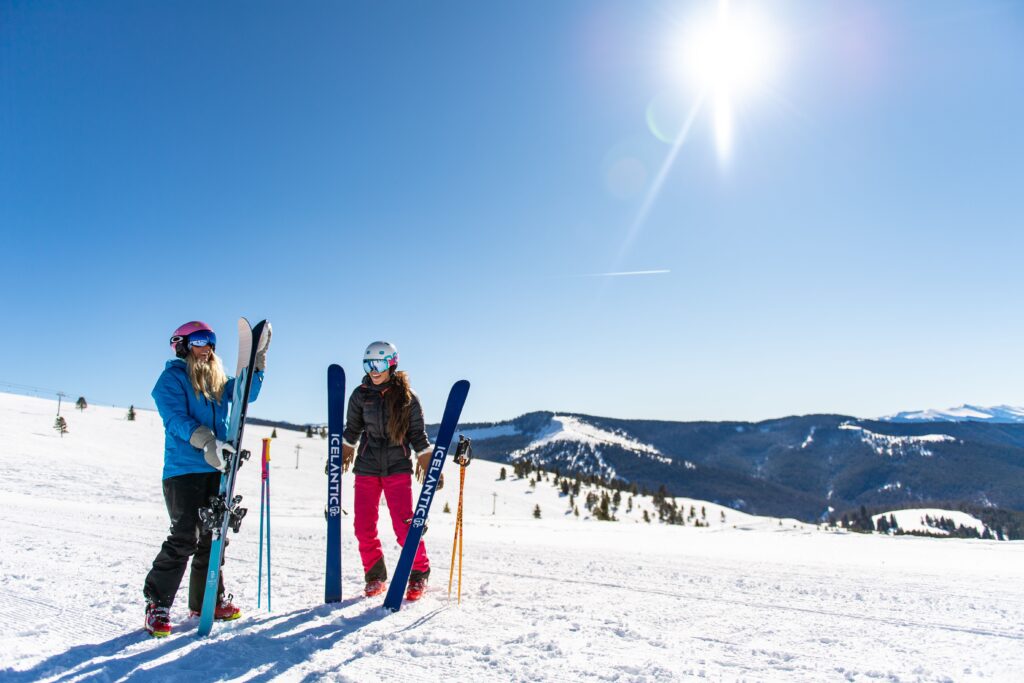 In 2016 there were almost 12 million people who went downhill skiing and these numbers continue to grow. There is nothing quite like spending time on the slopes and having a great time. To do this, you'll need to have the right gear.
If it's your first time on the mountain, don't worry, we've got you covered. It can be a little overwhelming to find the right ski rental equipment.
Do you want to make sure you are getting high-quality gadgets in the best shape? Keep reading for everything you need to know when making your first time ski rental.
Book Your Trip
One of the best ways to make sure you have everything covered is by booking your rental immediately when you find out the dates. At Norski Sports Rental you can book online and immediately receive up to 20% off. Reserving ski rentals in advance also ensures you have your equipment on busy days like during the holidays. If you have unforeseen changes or updates you can make changes without having to cancel the trip and waste money already spent.
Save Money
Along with the 20% off discount mentioned above, you can save money by renting equipment instead of buying it. There are also discounts available on lift tickets and you can avoid fees while traveling with luggage. Often times airlines charge large bag fees for skis and snowboards and can add up quickly.
High-Quality Equipment
You probably don't want to buy expensive new ski gear especially if you are a first-time skier. This is also great if you are a seasoned skier but you aren't able to bring your equipment. You can find something new but similar to what you like.
Rental equipment varies in quality depending on what shop you pick. Generally, the shops further from the resorts offer cheaper but not as nice of gear as a slope side rental shop like Norski Sports
We offer top-tier brands like Burton, Volkl and Salomon for you to choose from. Make sure that you try out different equipment to find the gear that fits you. Here are the things you'll want or need on your ski trip:
Skis, Poles, and Binding
Boots
Helmet, Jacket, Gloves, and Pants
Goggles
Difference in Equipment
There are generally three different types of skis that you can purchase. The types range depending on skill: Beginner Skis, Intermediate Skis, and Demo Skis. If you have never skied before or even if you've gone a few times you are probably a beginner.
Beginner skis have a softer flex which means that the material bends more. You are able to turn while going slow and learn the basic skills needed to move on to the next level.
Once you begin to carve from side to side, this is a sign that you are probably ready to move on to a more responsive ski. This is when you should talk with your technician so you can upgrade gear and continue to develop stability with speed and turns.
Premiere Customer Service
When you rent equipment from a service you can expect the team is staffed by experts who can give you the best advice. They will need to know things like your ski conditions and abilities. If you have questions about rental services don't be afraid to reach out and ask.
Equipment Delivery
Because many skiers are visiting from other states, a lot of ski rentals will deliver products to your accommodations. This is great for families on vacation, or for anyone who wants to get a few extra minutes of sleep before hitting the slopes. This is a great service for seasoned skiers who know what size and type of equipment they need. If you are unsure of the gear you need in person rentals will offer a better experience.
Rental Options
You have the option to rent a package deal or to select items individually. If you have a nice pair of boots you can opt for just the skis and poles. Already got all the hardgoods but left your jacket at home? Norski Sports offers outerwear rentals at all of our locations. It is good to know that most rental shops can not rent just ski boots as they do not know if your bindings work properly.
Travel With Ease
If you have gone skiing before you know the burden it can be traveling with your equipment. Hauling skis and other luggage on your vacation can take away from the fun time. Instead, avoid the stress and pick up your gear at the shop where you can easily turn it right back in.
Be Prepared
One of the last things to know is that you should make sure to have all of your plans and information written down so you have it ready when you get your rental gear. The rental technician will need to know shoe sizes, clothing sizes, payment methods, and what packages you want.
Along with this, they will need to know your skill level. It's important to give all the information like what terrain you will be in and where you will be at for your safety.
Should I Rent Or Buy Skis?
If you are planning on only skiing a few times out of the year, then you are definitely better off renting your equipment. This will make your experience more enjoyable so you can have less stress worrying if you are buying the right gear and lugging it around. If you are interested in purchasing Norski Sports sells our used demo inventory every spring, get yourself a ski that has only been rented one season at hundreds off of retail.
Schedule Your Ski Rental Today
To truly have a good time, you need to have equipment that comfortably fits you and suits your abilities. When you purchase a ski rental package you can get the confidence and comfort you need to impress people on the mountain.
Schedule your next vacation now and book with Norski Sports Rentals.