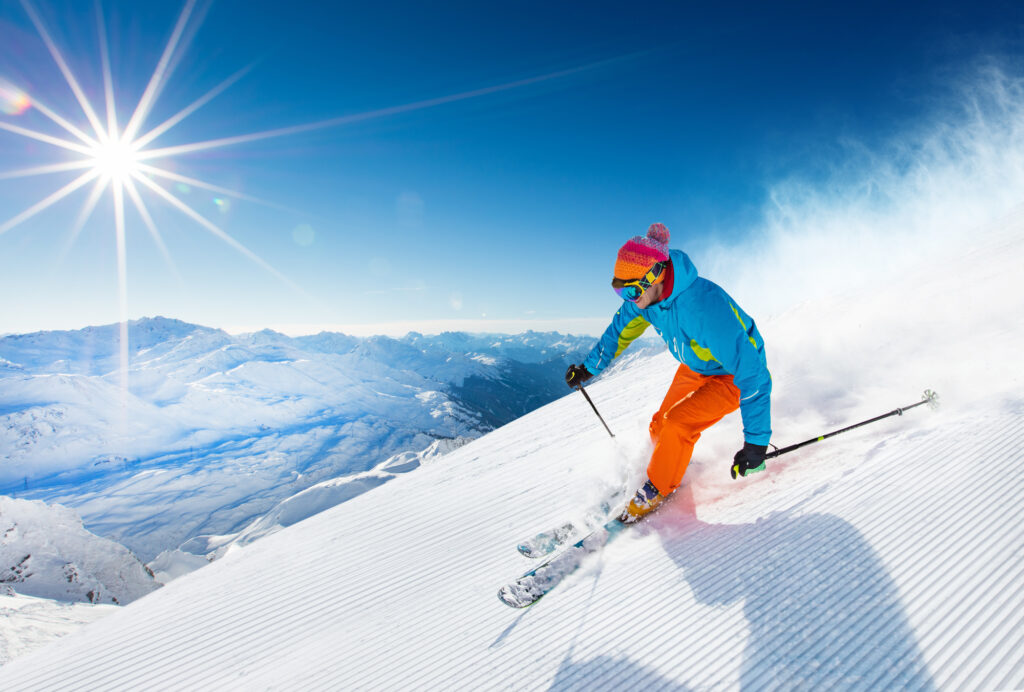 Skiing. It can be a very fulfilling sport that you participate in some of the most beautiful natural environments.
At least 10 million people ski and snowboard throughout the United States annually. However, at least two-thirds of those people do it for less than two weeks every year.
If you fall into that category, then ski lessons at Keystone could be the best thing for you. What do you need to know about ski lessons? Why should you take them if you are just starting to ski?
Here are some of the biggest ways that they can benefit you.
Keeping You Safe
A big reason why you should take ski lessons if you are just starting is to improve your safety on the ski slopes and the ski courses. If you are just starting, you likely have no idea what the rules and regulations are when it comes to skiing.
On top of this, you are likely going to need pointers on how to ski properly and what obstacles to look out for on a ski course, and you will have to learn how to tell how difficult a course would be for you.
While the odds are admittedly slim, you still could have catastrophic injuries or even a fatality if you approach skiing the wrong way. A trained instructor can show you how to prevent this from happening and make you a safer skier as a result of it.
For example, if you barely know how to ski, it can be very easy to twist an ankle trying to stop or dodge an object in your way. It can also be very easy to hurt your arm or your wrist if you take a hard fall from skiing.
Taking lessons can show you how to safely stop yourself while skiing and show you how to be more cautious on a ski course to avoid those injuries in the first place.
Improving Your Skills
Another benefit that lessons can give you is improving your ski skills. If you are someone that skis once in a while by themselves, you likely do not know a lot of the proper techniques that can make yourself a better skier.
Do you want to learn how to stop yourself at a moment's notice? Do you want to learn how to ski around objects in your path smoothly without skipping a beat? Do you want to learn how to do ski jumps and skip the landing?
If you answered yes to any of these questions, then ski lessons are the way to go to work on these skills. Take the time to get better with an experienced instructor that can unlock ski skills you did not even know that you had. Then, once you can do that, you can attempt ski jumps and ski courses you may not have felt you had the skills to do before.
Develop More Interest
Combining the two reasons above, taking ski lessons could potentially further your interest in the sport. This is because devoting time to lessons shows that you are serious about getting better at skiing.
Along with that, you will notice an improvement in your ski skills that will give you a feeling of accomplishment. That feeling might be one that you chase and make you want to challenge yourself further.
Once you start diving deeper into this sport, you may start to get interested in things about it that you might not have as a beginner.
Maybe you want to start skiing some of the more difficult courses in the country. You could want to go backcountry skiing on some of the most beautiful mountains out there. Or, you could want to learn some new tricks when it comes to ski jumping.
Regardless of the motivation, lessons with a ski instructor are the first step to developing a more serious interest in skiing.
Finding New Destinations
Skiing lessons are not just about making you better and more interested in the sport. It could also lead you to find new destinations to visit that you may have never considered.
This can be for a few reasons. You could want to attempt some of the best ski courses in the country once you get good enough. You could want to see some of the most beautiful ski courses in the country.
The point is by just taking a couple of lessons; you could go down a path when it comes to traveling and skiing that you never even knew you had in you.
Meeting New People
Finally, taking ski lessons can allow you to meet new people that you otherwise might not have run into. What if you run into other people just starting skiing? What if you both like it and want to expand on this interest in the future?
You could use this to make friends in the ski community and even unlock access to other ski groups that you may find yourself in in the future.
Take Ski Lessons at Keystone
These are some of the biggest reasons why you should take ski lessons at Keystone. You have the opportunity to meet new people, stay safe on ski courses, improve your skills, develop a more serious interest in the sport, and unlock future travel destinations for yourself.
With all of that above, you should be keener about picking up skiing techniques from an experienced instructor.
Are you ready to get started? Message us here to get more information.