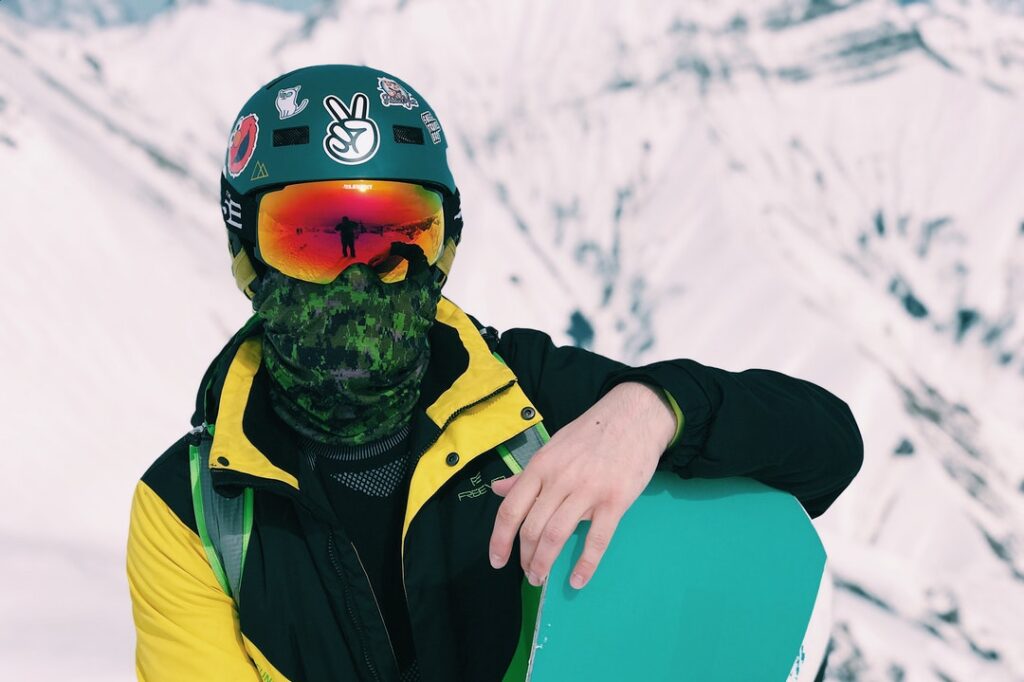 While the number of snowboarders has been declining in recent years, the number is still large. While in 2011 it reached its peak at 8.2 million snowboarders, snowboarding is still a popular sport for people to take part in!
If you are a snowboarder or are thinking about becoming one, you may be wondering what type of snowboarding clothes you should be wearing on the mountain.
Instead of looking everywhere for that info, you can read this one blog to know what to wear snowboarding the next time you hit the slopes! Read on!
Get the Base Layers Right
When you go snowboarding, you need more than just a coat and snowboarding pants. You need to make sure you have the base layers right.
But what are base layers?
The base layers are what will be touching your skin – this is your underwear, bra if you wear one, and the long johns you choose to help keep you warm and comfortable.
You will also want to wear a long-sleeved top as well under your mid-layer to keep you comfortable. This will also protect you from moisture if you start to sweat. You want this clothing to be able to wick all that moisture away so it doesn't just sit on you – and make you colder!
To be sure you get the right material to do this, you should look for synthetic or wool clothing materials. Anything of that material will work – it doesn't just have to be snowboarding apparel. 
However, you do want to make sure you avoid cotton as a base layer as this will just allow the moisture from your sweat to sit on you, which will make you cold out on the mountain. 
For the most part, these layers should be thin.
Choose the Right Socks
While the base layer is important, choosing the right socks may be even more important. Without the right socks, you may be extremely uncomfortable and unable to continue snowboarding if they start to cause blisters, are too tight, or are slipping around in your boots.
Choosing specific snowboard socks that are thin and moisture-wicking is the most important aspect of this part of the snowboarding apparel. You also want them to fit tightly so that they are not moving around causing issues will you snowboard. That's why they make specific socks for snowboarding. 
You may wonder why to choose thin socks, though. Thinner socks allow for better circulation, which is what helps to keep your feet warmer. This may be the opposite of what you always thought!
While snowboard and ski socks can run a bit more on the pricey side of things, the price tag is worth it for the comfort that you will get on the slopes.
Snowboard Clothing for the Mid-Layers
Now for the mid-layers. This layer is what will keep you warm.
Choosing clothing that has the right amount of insulation is crucial in this part of your outfit. You can also choose several mid-layers – like another long sleeve top and a sweater on top of your long johns. This makes layering easy to stay comfortable on the mountain.
Choose the Right Outer Layers
Once you have your socks, your base layer, and your mid layer, you're ready to choose the right outer layers for your snowboarding apparel.
This is what other people will see as your snowboarding apparel. For this part, you want to make sure that they are waterproof and breathable to be the most comfortable out on the slopes. This will be the most expensive part of your outfit, but this part is usually the most durable as well.
It can also make or break your comfort on the slopes!
The outer layer is what will protect you from the snow as well as from cold gusts of wind that can hit you on the mountain. If you don't have the right shell and jackets as well as pants, water can soak your apparel and make you colder and uncomfortable. However, getting the right apparel can make sure you are comfortable and can stay on the slopes for as long as you would like!
Once You Have the Right Clothes, Get the Right Snowboarding Equipment
While apparel is important, your snowboarding equipment is also important.
Here are a few things you will want as part of your equipment for the slopes:
A snowboard that works for your experience level (they typically make different boards for beginners, intermediate snowboarders, and advanced)
Boots that fit your snowboard
A helmet
Snowboarding goggles
Snowboard bindings
With this equipment and the right apparel, you'll be ready for the slopes!
Get the Right Snowboarding Clothes to Hit the Slopes
When you are about to hit the slopes, you want to make sure you have the right snowboarding clothes. With the wrong ones, you'll either be too cold or too hot. You just won't be conformable on the slopes, and you won't enjoy your time out on the mountain, either.
Not only are your clothes important for the slopes, but you also want to make sure you have the right snowboarding equipment as well. You can look at our site for Norski Sport Rental to make sure you choose the best equipment around!
If you have any questions at all, don't hesitate to reach out and ask! You can also stop in and ask any questions about snowboarding equipment and apparel as well. We'll have the answers for you.