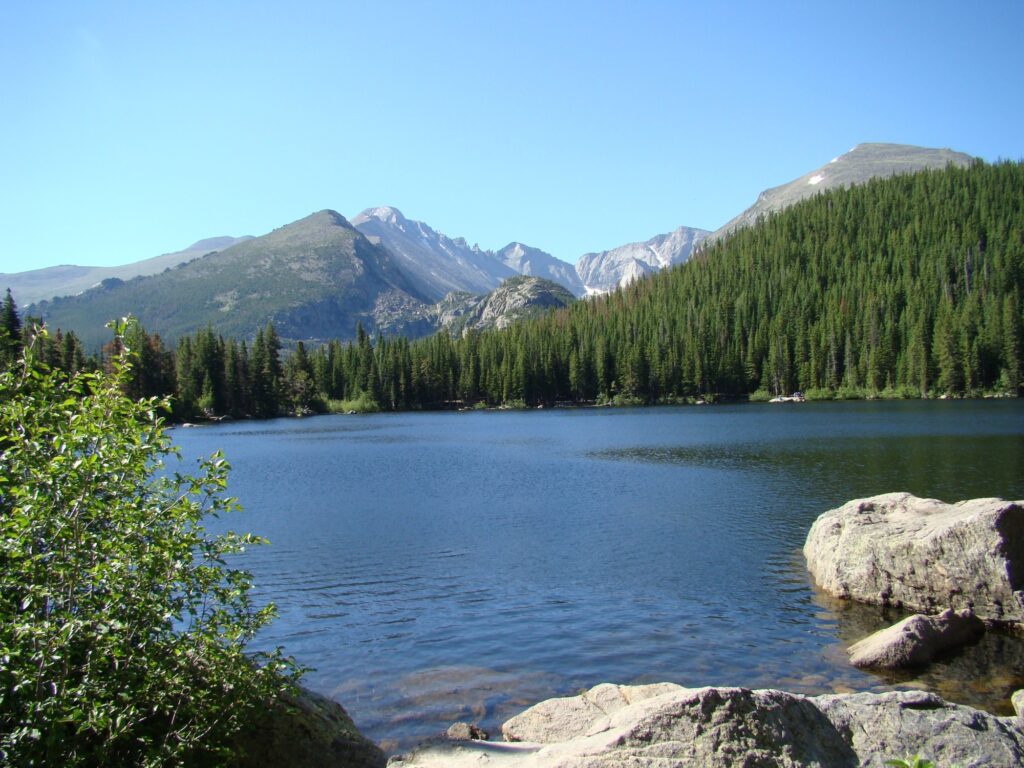 Over 2,500 acres of naturally divided skiable terrain and some of the best trails await you in Copper Mountain. Considered one of the best ski resorts in the world, Copper Mountain is the perfect place to hit the slopes and enjoy some world-class skiing.
There are also plenty of other activities to enjoy in this resort town, including snowboarding, snowshoeing, hiking, and biking.
So whether you're looking for a challenging ski experience or just a relaxing weekend in the mountains, Copper Mountain is the perfect destination for you and your family. Here are 10 of the best things to do while you vacation there.
Hit the Ski Slopes
Skiing is a great way to get some exercise and enjoy the beauty of the winter scenery. And there's nothing quite like the rush of adrenaline you feel when you're flying down a mountain on skis.
The ski slopes at Copper Mountain range from beginners to expert level so no matter where you fall, you can enjoy the slopes. And if you're looking for a challenge, you'll also find backcountry skiing and heli-skiing in Copper Mountain.
Take a Hike or Rent a Bike
Stroll through the woods, taking in the sights and sounds of nature. There are plenty of hiking trails that offer different experiences on the mountain.
Or if you're feeling more adventurous, rent an e-bike and explore even more of the area at your own pace.
Visit a Local Brewery
A visit to one of Colorado's local breweries is a great way to sample some of the state's finest craft beers.
Copper Mountain Fun Brewery is one of the most popular breweries in the state, and it offers a wide variety of beers to sample. The brewery also offers tours of the brewing process, so you can see how your favorite beer is made.
If you're looking for something a little different, Rocky Mountain Wild Brewery specializes in wild and sour beers. These brews are truly unique; you'll find one that pleases even the most discerning palate.
Horseback Riding
There's something special about horseback riding through stunning scenery. It's an activity that lets you explore the great outdoors while also enjoying the company of a beautiful animal.
At Copper Mountain Ranch, you'll find the perfect setting for an unforgettable horseback riding experience.
Nestled in the heart of the Rockies, the ranch offers miles of trails that wind through lush meadows, towering forests, streams, and lakes. It'll be something out of a movie on these paths as you immerse yourself in the wonders of nature.
Snowboarding
Copper Mountain is one of the most popular snowboarding mountains in the country. Every year, people from all over come to experience the unique terrain and breathtaking views.
The mountain offers a variety of trails, making it perfect for snowboarders of all levels. And for those who want to stay overnight, there are plenty of lodging options available.
Fishing
Copper Mountain offers some of the best fishing in the area. There are several lakes with a wide variety of fish species. If you're looking for a great place to fish without being in isolation, Copper Mountain is the perfect destination.
Get out early morning to fish for trout, bass, and crappie. Bring your tackle box and reel, and enjoy a day of fishing in serenity.
Golfing
How about a challenging game of golf? Head to Copper Mountain, where you'll find a beautiful 18-hole course to test your skills. With its rolling hills and challenging water hazards, the course offers a unique and thrilling experience for all levels of golfers.
Want even more of a challenge? Stop by the Copper Mountain Golf Club, which offers members access to exclusive events and tournaments.
So whether you're a seasoned pro or just starting out, Copper Mountain is the perfect place to enjoy a round of golf.
Rafting and Kayaking
The Eagle River is one of the most popular rafting and kayaking destinations in Colorado. The river offers a variety of challenges, from calm sections perfect for beginners to more advanced rapids for experienced rafters and kayakers.
Whether you're looking for a relaxing float trip or an adrenaline-filled adventure, the Eagle River has something to offer. Grab your paddle and get ready for an unforgettable experience.
Ride the Chairlifts
The chairlifts aren't just for skiers and snowboarders. They're the perfect way to take in the stunning views of the Rocky Mountains. Get high above the scenery and gawk at the magnificent rolling hills below.
Whether you're looking for a thrill ride or a leisurely way to take in the sights, chairlifts are the perfect family-friendly activity. Or make it a date and snap photos with your loved one.
Eat, Shop, and Enjoy the Nightlife
There's always something to do in this town! If you're looking for a bite to eat, you can't go wrong with The Canteen or Slopeside Grill. Both places have great food and a cozy atmosphere.
If shopping is more your thing, there are plenty of local boutiques and art galleries to explore. And when the sun goes down, the town comes alive! There are tons of bars and clubs to choose from, so you're sure to find the perfect place to let loose and have some fun.
Head on Over to Copper Mountain
Copper Mountain is a magical destination for the whole family. In this short guide, you discovered plenty of things to do in Copper Mountain, from skiing to snowboarding in the winter and outdoor activities to enjoy in the summer.
Take your family on a Copper Mountain vacation and create memories that will last a lifetime.
Stop by Norski Sport Rentals for the gear you need to enjoy the hiking and biking trails. We've got your mountain bikes, e-bikes, and ski rentals complete with all the safety gear you and your family will need.
Check out our gear and reserve online to save!